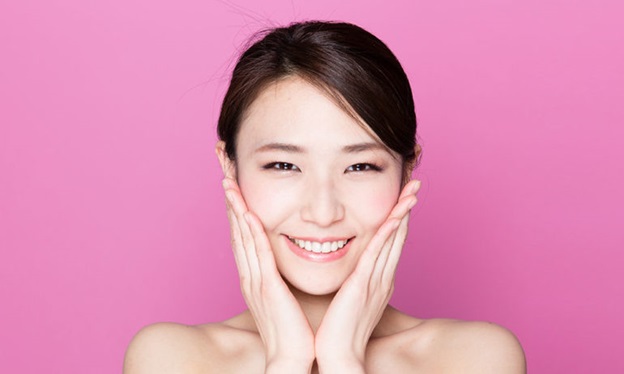 It does not matter how old you are, you need anti-wrinkle cream at the start of your 30's. Because the sooner you will incorporate anti-aging products in your daily skincare routine the more you can delay the aging process of your skin. The first of aging appear in the form of wrinkles around your eyes. So take care of your eyes. The moisturizing level also tells your skin health. If you lost moisturizer then it is quickly your skin develops wrinkles and you start looking old before time.
Dr. Agera is a Korean Beauty brand to provide you anti-aging products that have natural ingredients. I decided to test three of the most popular anti-aging products by Dr. Agera 
Premium Modeling Mask
Repair Face Cream
Repair Eye Cream
Dr. Agera Premium Modeling Mask Review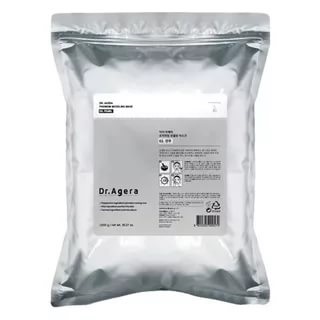 The prime purpose of the Premium Modeling Mask is to reduce the redness, irritation, and dryness from the dull skin. This mask lock in the moisturizer and gives your skin a supple and soft texture. 
Ingredients of Mask
Aloe vera Extract
Cooling Jelly
Peppermint Extract
Green tea Extract
Alginate (potassium alginate, calcium sulfate)
Various Minerals
How to use
The package comes with 1000g of huge powder. Take an ample amount, approximately one tablespoon in a bowl, and mix it with rose water. If rose water is not available then you can take water instead. Mix well and apply it all over face, neck, and chest. Leave it for 20 – 25 minutes. When it gets dry peel it off upward. Clean the leftover pieces with the help of a sponge and rinse the face with Luke warm water. 
Also check– Skin care Clinic
Results
Due to peppermint, it leaves a cooling effect on the skin which is great in the summer season. Due to aloe vera extracts, it restores the moisture level of the skin and gives a glow to the skin. Alginate powder tightens up the pores. When you peel it off it removes impurities from the skin without irritating the skin. You can notice the softness and moisture on the skin. 
Dr. Agera- Repair Face Cream Review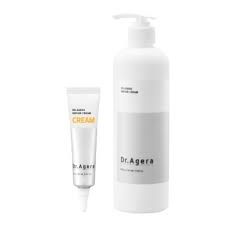 The repair face cream is used to reduce the skin troubles due to redness after peeling or laser. It is best practice to use repair face cream after a peel of mask to restore hydration. 
Ingredients of Repair Cream
• Seawater
• Shea butter
• Raspberry Extracts
• Peptides
• AHA / BHA / PHA.
• Snail Mucin.
How to Use
Take a small amount of cream and apply it all over the face and neck. You can use it day or night before makeup as well.
Results
Shea butter gives shine to skin and raspberry extracts nourish the skin. Deep seawater restores moisture in the skin and peptides rejuvenate the dull skin. AHA and BHA remove dead skin cells and snail mucin restrict premature aging. 
Dr. Agera Repair Eye Cream Review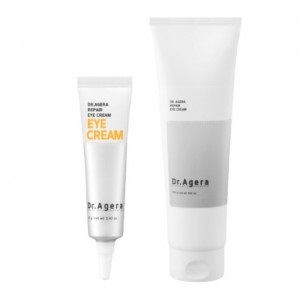 It is the most popular and loved the product and many celebrities also like this product to take care of their eyes. 
Ingredients of Eye Cream
How to use it
Apply a small amount under eyes where you notice dark circles and on lids and sides of the nose. 
Results
EFG stimulates collagen and new skin cells and keeps wrinkles at bay. It holds the moisture of eye skin and reduces dark circles and discoloration eye skin. Peptides encourage to skin cells look plumper and your eyes look younger. This eye serum is my most favorite.